Glenbard East High School


Class Of 1963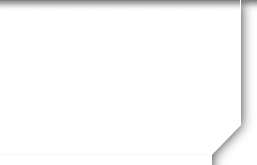 Message Forum
Welcome to the Glenbard East High School Message Forum.
The message forum is an ongoing dialogue between classmates. There are no items, topics, subtopics, etc.
Forums work when people participate - so don't be bashful! Click the "Post Message" button to add your entry to the forum.
12/24/21 08:59 PM
#324

AND TO YOU AND YOURS BRUCE. LET'S PRAY 2022 WILL HAVE BRIGHTER DAYS THAN THE LAST COUPLE OF YEARS.
01/08/22 03:33 PM
#327

Happy New Year, y'all [my father was born in Kentucky...]!

Gotta thought: What's your favorite movie that almost no one else has seen? While you're thinking about that, here's mine: "Medium Cool," released in 1969. Some key scenes were shot DURING the Democratic National Convention in Chicago in 1968 [remember? Hippies, anti-war protesters, National Guard, "Police riot," Richard J. Daley, etc.]. That was an intense period of my life--though I did not attend and join either the police or the Grant Park group, as I was safely ensconced in Urbana watching on TV. Anyway, the main character is a TV film camerman whose desire to record what he sees on film I can relate to. But of more import to me was that the guy's girlfriend lives on the north side of Chicago and there are scenes of kids playing in backyards of 3-flats that have gray-painted wooden porches, just like the ones I lived in for the first 5 years of my life. When my mother wanted to get us out of her hair for half an hour, she'd send us out with a tin can and a brush with the instruction to "paint the porch with water," and we were happy to oblige. There's a scene of the camerman watching a replay of Dr. Martin Luther King, Jr.'s "Dream speech" [MLK had been assassinated the April before the convention], and the guy says out loud, "Jesus I love to shoot film." The grand words of the speech were less relevant to him than the fact that someone had captured it on film. Robert Forster [who?] starred, along with Verna Bloom, who gained actual fame playing Dean Wormer's wife in "Animal House."

So what movie favorite of yours comes to mind? Hint: "The Sound of Music," "Gone With the Wind," etc. don't qualify.
01/08/22 06:45 PM
#328

My all time favorite "Brian's Song" the original not the remake
01/08/22 07:58 PM
#329

I loved Butch Cassidy and The Sundance Kid. The music by Burt Bacharach was superb and woven into the scenes beautiful. Remember the famous words of Butch as they were being chased by the feds, "Who are those guys?" A great movie!
01/09/22 08:16 AM
#330

My favorite movie was back in 1964 The Pumpkin Eater with Anne Bancroft and Peter Finch.
01/09/22 11:55 AM
#331

Phil, The Pumpkin Eater is a little obscure, but any film with Anne Bancroft, Peter Finch, James Mason, Cedric Hardwicke and Maggie Smith must have been a blockbuster in 1964. I'll try to find it somewhere!

Now, Bruce, everyone who's seen it thinks Brian's Song is outstanding and if you don't cry at the end there must be a gene missing somewhere. My favorite, bittersweet line is when the dying Brian tells Gale Sayers, "I'm gonna try to come back as a kicker."

From Butch Cassidy and the Sundance Kid as the posse gets closer and they're at the top of a cliff above the river:

"But Butch, I can't swim."
"Well, hell, the FALL is gonna kill you!"

A great example of focusing on the wrong thing and getting reality thrown in your face.

But the movie's fatal flaw is that song about the things that keep fallin' on your head. See? Now I've implanted in it your brain and you'll think about it all day.
01/09/22 06:57 PM
#332

I always program a couple of funny movies around it.
01/09/22 11:57 PM
#333

My film would be "Let the Right One In" (2008). A Swedish film about a "12" year old vampire & her normal friend. its a love story.

https://www.youtube.com/watch?v=qNbU0pfZp7g (Turn on subtitles)

https://www.youtube.com/watch?v=u31Fyx8g5ZY
02/20/22 09:41 PM
#334


That being said, I am a western movie gal from way back. Magnificent Seven is the one I've seen several times. Butch Cassidy & the Sundance Kid! The Good, The Bad & The Ugly. And I know some of you loved Bazing Saddles! So many good actors in all of these! My love of Westerns started with Roy Rogers, The Lone Ranger, Gene Autry...I wanted to be a cowboy! Yep!
02/21/22 11:17 AM
#335

Kerrin Anne Kinsey (Sgourakis)

Mark ... saw your post about a 60th reunion. Have you ever or would you consider a reunion during

Lilac Festival time?
04/01/22 11:37 AM
#336

Kerrin, sorry for the late reply.....

As you might have seen in the email I just sent to the class, a 60th reunion is still just an idea. Planning has yet to start, so anything is possible. May vs. October could be said to boil down to flowers vs. football. Or any other month is still on the table. Thank you for the suggestion!

Mark
04/02/22 11:13 AM
#337

Kerrin Anne Kinsey (Sgourakis)

Mark: Thank you for getting back to me. Classmates might not necissarlly think about Lilac time as a choice, as it would fall into the "whatever" category. Is ther any way to add it to the list of choices specifically?

Kerrin
04/02/22 03:54 PM
#338

Mark,,,That's O.K. by me.

Don
05/07/22 09:13 AM
#339

HAPPY MOTHERS DAY To all the young mothers
05/18/22 11:06 AM
#340

Hi All...Over the past several months Mark and I have been attempting to gather input from our class members about having a 60th reunion (time flies when your having fun), some time next year. Surveys have been sent regarding where, when we might have a reunion; what it might look like; and what activities would be fun to do.

Responses have been varied and for the most part very general. So, I am asking that you look at the following suggestions and comment as to whether you would come. Nothing is cast in stone, but we need to focus more on specifics. At this point, suggestions are as follows...

Lombard area during Homecoming.
Gather Friday night at Portillos on Butterfield Rd. for a social gathering.
Attend the Homecoming Parade, as the Class of 63*
Attend the Homecoming Football Game Saturday afternoon, as the class of 63*
Alternative activities such as golf would always be available for golfers etc.
Dinner Saturday evening at a local restaurant. There are several new eateries in town. Music and dancing after dinner.

* Attending the parade and football game as the Class of 63, could include possible walking in the parade with a sign letting all know that the Class of 63 was the first four year graduates of G.E. At the game we could sit in a designated section of the stands for the Class of 63.

If a tour of the school is of interest, that could be arranged, although we did that at the 50th, and I do not think much has changed since.

These are just a few suggestions. Any other ideas would be appreciated, but we need to do what the majority would be interested in doing. Please respond to this message and let us know if you are interested in the ideas, or greatly disagree with them, or if you simply can not attend.

Thanks for your input in this endeavor,

Don Comfort and Mark Wieting
05/19/22 08:03 AM
#341

Hello everyone

I agree with whatever you choose to do and depending on the date chosen I'd love to come, and I would probably fly on to Bethesda to spend some time with my host sisters Laurie and Judy.

Till then take care as we don 't know what the future holds in store for us

Hélène
05/19/22 12:23 PM
#342

Don & Mark:

It seems to me you have outlined a pretty good event.

I think a school tour would be unnecessary for those of us who did it at the 50th. But Homecomiing in Lombard would be good since that is what we would be doing. Perhaps you might give us some idea on the homecoming weekend dates. I assume it is in the spring fall sometime.

I remember painting "1963" on the field in the late night before our homecoming game in 1963. Does anyone else remember that. Maybe do it again - just kiding. Are there any among us (certainly, not me) who played in the 1963 homecoming game? Does anyone remember who won?

I guess we should be aware of the uncertain times we are in. Although things might be expected to be better a year & a half from now (Fall of 2023) we can't be certain.

My input up to now.

TomB
05/20/22 11:42 AM
#343

Gladys Christine Hallbeck (Hart)

Think the varsity football games are Friday nights...and I'm not sure if there are any homecoming parades anymore! Unless Covid is a distant memory, this will all be difficult to plan.
05/20/22 12:47 PM
#344

Don, sounds like fun. I will do my best to block out a date from my Scouting schedule. thanks
05/21/22 08:09 AM
#345

I just got back from a cousins' reunion in Lombard, done as the Lilac Festival was completed. The Festival ran April 29 thru May 15 and we were there May 17,18,19. Even though the weather had been erratic in May, the park was in bloom and only the early things like daffodils were over. However, there were park workers swarming around planting new things, so pretty much at this time there will always be fresh displays. I have never seen so many Allium, they are in the park and seemingly every home garden. So for those of you who might be attracted to such an idea, the dates give you an idea of when it could occur. BTW, for those wondering who he Lilac Queen was in '63, it was Lavonne Tanswell.

I think the note regarding the H.S. football game being on a Friday is correct.

Lombard looked very good and some landmarks have disappeared while others remain. First Church at Main and Maple is 152 yrs. old and in good condition, still being used for weddings, concerts, etc. Also, LomLing chinese is stll there!

As for me, revolving things around the H.S. doesn't mean much. It is the friends I remember and the stories of island parties, hijinks, etc. that make a rewarding experience. Thus a reunion can happen any time. The Crowne Plaza at Finley Rd. and Roosevelt holds lots of reunions and while an older property it is neat, clean, and reasonable cost for us. And about 2 mi from Portillo's.
07/01/22 06:11 PM
#346

I'm not sure who posted this as an announcement but figure it goes here better. Please let us know who has this question and if anyone has an answer, please chime in. Mark

I grew up in the Village of Lombard, but at no time in school there was there any explanation of who the Lombards were. I had no idea where the name came from. None of this was taught in grade school or high school
11/03/22 01:07 PM
#348

I'm not sure if I will / would attend a 60th high school reunion. Just back from a midwest jaunt that included the college 55th, a stop by Morton Arboretum, visits to Portillo's and Merischka's (in Romeoville), family and friends and SKY HIGH airfares. I do, however, agree with Bill Heller's assessment of doing something during Lilac Time. I mean we don't have to enter a float in the Lilac Parade or anything, but we could pull out a lavender beret to accent our Rams red / black & white attire. To be serious for just a moment, I do think about Lilacia Park every spring around Mother's Day, and think that might be a nice hook to hang our schedule on....