Glenbard East High School


Class Of 1963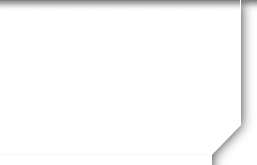 Message Forum
Welcome to the Glenbard East High School Message Forum.
The message forum is an ongoing dialogue between classmates. There are no items, topics, subtopics, etc.
Forums work when people participate - so don't be bashful! Click the "Post Message" button to add your entry to the forum.
05/19/22 08:03 AM
#341

Hello everyone

I agree with whatever you choose to do and depending on the date chosen I'd love to come, and I would probably fly on to Bethesda to spend some time with my host sisters Laurie and Judy.

Till then take care as we don 't know what the future holds in store for us

Hélène
05/19/22 12:23 PM
#342

Don & Mark:

It seems to me you have outlined a pretty good event.

I think a school tour would be unnecessary for those of us who did it at the 50th. But Homecomiing in Lombard would be good since that is what we would be doing. Perhaps you might give us some idea on the homecoming weekend dates. I assume it is in the spring fall sometime.

I remember painting "1963" on the field in the late night before our homecoming game in 1963. Does anyone else remember that. Maybe do it again - just kiding. Are there any among us (certainly, not me) who played in the 1963 homecoming game? Does anyone remember who won?

I guess we should be aware of the uncertain times we are in. Although things might be expected to be better a year & a half from now (Fall of 2023) we can't be certain.

My input up to now.

TomB
05/20/22 11:42 AM
#343

Gladys Christine Hallbeck (Hart)

Think the varsity football games are Friday nights...and I'm not sure if there are any homecoming parades anymore! Unless Covid is a distant memory, this will all be difficult to plan.
05/20/22 12:47 PM
#344

Don, sounds like fun. I will do my best to block out a date from my Scouting schedule. thanks
05/21/22 08:09 AM
#345

I just got back from a cousins' reunion in Lombard, done as the Lilac Festival was completed. The Festival ran April 29 thru May 15 and we were there May 17,18,19. Even though the weather had been erratic in May, the park was in bloom and only the early things like daffodils were over. However, there were park workers swarming around planting new things, so pretty much at this time there will always be fresh displays. I have never seen so many Allium, they are in the park and seemingly every home garden. So for those of you who might be attracted to such an idea, the dates give you an idea of when it could occur. BTW, for those wondering who he Lilac Queen was in '63, it was Lavonne Tanswell.

I think the note regarding the H.S. football game being on a Friday is correct.

Lombard looked very good and some landmarks have disappeared while others remain. First Church at Main and Maple is 152 yrs. old and in good condition, still being used for weddings, concerts, etc. Also, LomLing chinese is stll there!

As for me, revolving things around the H.S. doesn't mean much. It is the friends I remember and the stories of island parties, hijinks, etc. that make a rewarding experience. Thus a reunion can happen any time. The Crowne Plaza at Finley Rd. and Roosevelt holds lots of reunions and while an older property it is neat, clean, and reasonable cost for us. And about 2 mi from Portillo's.
07/01/22 06:11 PM
#346

I'm not sure who posted this as an announcement but figure it goes here better. Please let us know who has this question and if anyone has an answer, please chime in. Mark

I grew up in the Village of Lombard, but at no time in school there was there any explanation of who the Lombards were. I had no idea where the name came from. None of this was taught in grade school or high school
11/03/22 01:07 PM
#348

I'm not sure if I will / would attend a 60th high school reunion. Just back from a midwest jaunt that included the college 55th, a stop by Morton Arboretum, visits to Portillo's and Merischka's (in Romeoville), family and friends and SKY HIGH airfares. I do, however, agree with Bill Heller's assessment of doing something during Lilac Time. I mean we don't have to enter a float in the Lilac Parade or anything, but we could pull out a lavender beret to accent our Rams red / black & white attire. To be serious for just a moment, I do think about Lilacia Park every spring around Mother's Day, and think that might be a nice hook to hang our schedule on....
12/22/22 08:23 AM
#349

MERRY CHRISTMAS too all
12/24/22 09:33 AM
#350

All the best for everyone reading this and for those 20 or so who live in warm weather states, you should be interested that our high temp in Glen Ellyn yestereday was minus 2 degrees. The 30-40 mph winds made it all the more fun. We survived and we're looking for 50 degrees a week from today. Balmy!

Merry Christmas and have a safe and healthy New Year.
12/24/22 04:17 PM
#351

Merry Christmas to you Mark and all who are reading this .

Don

12/24/22 06:06 PM
#352

All our ice and snow is being washed away today 40 degrees and rain all day
12/25/22 01:10 PM
#353

Merry Christmas and Happy Holidays to All. Thanks for thinking of us who live in "warmer climates". I know you won't be impressed, but here on the Coast of South Carolina the temperature on Friday/Saturday reached 23! I know you all (or corectly, all y'all) are not sympathetic, but we have heat pumps instead of furnaces. At low temperatures (less than 40) the heat source is heat strips, electric resistance heating. Visualize dollar signs $$$$ whizzing by. We did have the same bad wind experienced all over.

I hope everyone got through without hardship and those traveling made it to their destinations.

Karen (Kluender) Sewell
12/25/22 06:47 PM
#354

Hope this Christmas (today) was as good as it gets for all!! As some of you may know, we are in Goodyear Az. and it was a beautiful 72 today. The day started at 38, but quickly becomes so nice! We made the right decision moving here 12 yrs. ago! The other great thing - even better, we became Great Grandparents for a 2nd time. Arely Brielle was born 2 days ago. My Grandson, Trey lives in Ft. Worth, also cold! Our first Great Gran is 18 months and lives here, so we do get to see Damian often. We are so lucky! I always thought you had to be "old" to have great grandkids, but as long as I don't look in the mirror or get down on the floor - I think I'm doing pretty good! And now, HAPPY 2023 to everyone!! Hope it's a little less "cwazy" as these past few gems! Hugs to to you all!!! Judy Long-Reinking
02/04/23 12:50 PM
#355

It is with Great Sadness that I let you all know that our son, Jeffrey Paul passed away on Christmas Day.

As many of you know, J.P. had diabetes since the age of 5 and struggled with balancing the damn disease. He fought hard! Been on dialysis for 5 yrs. and was on the transplant list up in Portland, Or. On Christmas Day, J.P.'s blood sugar level dropped so low, so fast - all he could do was get a small piece of candy in his mouth, which was too little too late for him to call for help. It makes me cry every time I think of this scenario!! Paul's alzheimer's allows him to comprehend Jeff's death sometimes. I call J.P. my Sweet Character - because that's what he was!! He lived life to the fullest, thankfully. But at 47 yrs. old, it was too soon!! He had a loving heart for his family and friends!

Thank you for letting me share! I miss him so very much! Judy Long-Reinking

P.S. - if you see my previous Christmas note - needless to say - I did not know about J.P. at the time I wrote that. The medical examiner called us that night.
02/04/23 04:05 PM
#356

Oh Judy...I am so sorry for your loss and heartache. You have had more than your share of sadness. Remember that it is always darkest just before dawn.

Don
02/04/23 06:54 PM
#357

Judy Ialso share yourloss I lost mymiddle daughter in October 2022 she was 52. She diedfrom liver infection.

Best regards

Bruce
02/05/23 04:08 PM
#358

My heart goes out to both of you, Judy and Bruce. I can't even imagine the heartache of losing a child. You both are in my prayers.
02/05/23 05:38 PM
#359

Judy, my minister always says that when you share your pain you cut the load in half. I accept my share and am glad you could share it with us all.
02/05/23 05:48 PM
#360

Judy, my heartfelt condolences to you and your family.
02/07/23 10:58 AM
#362

Bruce, so sorry for the loss of your daughter Ruthann

Judy and Paul, so sorry for the loss of your son Jeffrey, its heartbreaking to hear when parents lose a child. May he rest in peace . . .
02/07/23 11:59 AM
#363

Diane Cass Elder - Your works are so appreciated! I'm getting out pictures to show neighbors who are coming over on Sat. to get to know Jeff - he did get here to visit ocassionally due to finding a dialysis center close by. Had to go - 3 days a week for 6 hrs. each day. Sat. with be both smiles and tears as I share his funny stories!!

Good to hear from you!! Are you and Al doing good? Hugs to you both

02/07/23 12:00 PM
#364

Thank you Kerrin, This has been a tough time - as Bruce can agree!!

Hugs
02/07/23 12:02 PM
#365

Bruce - so devasting!! Our kids are missed so much!! Crying is helpful! Hugs!

You take care!!!