Glenbard East High School


Class Of 1963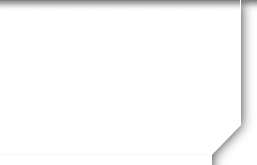 Obamacare Survey
While we are in the throes of a government shutdown, everyone is talking about the government and about Obamacare. Rick and Joanne have probably even been kicked out of the national park they are taking care of this month.
So how do you feel about the new health care program, and other issues related to our gridlocked government?
As with the other survey, which is still active [hint, hint, for those of you who haven't participated], your answers cannot be seen by other classmates.
Mark
You must be a member to submit this survey. If you are a member please log in first. You can't submit this form until you've logged in.
1)
How do you feel about Obamacare? Although more than one statement might apply, please choose the answer that comes closest to your views.



| | |
| --- | --- |
| | It will wreck the country--I hate it. |

| | |
| --- | --- |
| | It will fail and be incredibly costly. |

| | |
| --- | --- |
| | It is too soon to tell if it will be a good or a bad thing for America. |

| | |
| --- | --- |
| | It will bring health care to many people who need it so I support it. |

| | |
| --- | --- |
| | It doesn't go far enough and should be expanded. |

| | |
| --- | --- |
| | We need a single-payer system like Medicare. |
2)
Government is on lockdown [Oct. 2]. Who is to blame?



| | |
| --- | --- |
| | The Democrats in Congress |

| | |
| --- | --- |
| | The Republicans in Congress |

| | |
| --- | --- |
| | Tea Party members in Congress |
3)
Some Republicans are arguing/asking for a one-year delay in implementing Obamacare. What are your thoughts on this?



| | |
| --- | --- |
| | It seems justified for such a complicated program. |

| | |
| --- | --- |
| | It is a good strategy for eventually scuttling Obamacare sometime after the 2014 elections. |

| | |
| --- | --- |
| | It is a delaying tactic in hopes of Obamacare going away somehow. |

| | |
| --- | --- |
| | It is an exercise by Republicans to try to make Obama look bad. |

| | |
| --- | --- |
| | It is contrary to the views of the majority of Americans who either support Obamacare or feel it doesn't go far enough. |
| | |
| --- | --- |
| 4) | Who is going to come out of this fray looking good? |
| | |
| --- | --- |
| 5) | Who is going to come out of this fray looking like a Bozo? [Sorry, only one choice is possible.] |