Glenbard East High School


Class Of 1963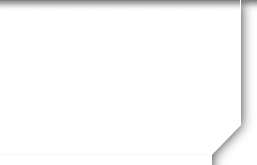 How about a survey?
Just to keep you engaged and interested in the site while the excitement builds towards Aug. 16-17, how about a survey? Basic stuff, to find out how your responding classmates see things or what they do or don't do.
Classmates will be able to view collective group results but WILL NOT be able to view each Classmate's specific answers. Individual answers are never displayed to site members for privacy purposes.
So please take the survey and have some fun with the collective answers.
You must be a member to submit this survey. If you are a member please log in first. You can't submit this form until you've logged in.
| | |
| --- | --- |
| 1) | Are you still working? |
| | |
| --- | --- |
| 2) | When was the last time you were in Lombard? |
3)
What are your political views, generally?



| | |
| --- | --- |
| | I usually vote for Republicans |

| | |
| --- | --- |
| | I usually vote for Democrats |

| | |
| --- | --- |
| | I usually vote for Libertarians |

| | |
| --- | --- |
| | I usually vote a mixed ticket |
4)
What is the biggest problem facing the US today?



| | |
| --- | --- |
| | Terrorism/national security |

| | |
| --- | --- |
| | Government financial issues |
| | |
| --- | --- |
| 5) | Which is your favorite Chicago sports team? |
| | |
| --- | --- |
| 6) | Who was your favorite teacher at East? |
| | |
| --- | --- |
| 7) | Sorry the last question was so long. Rate the quality of the education you believe you received at Glenbard East: |
8)
Do you consider yourself religious?



| | |
| --- | --- |
| | Yes, my faith is VERY important to me |

| | |
| --- | --- |
| | Yes, but less so than the answer above |