Glenbard East High School


Class Of 1963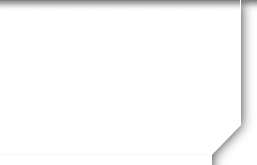 Message Forum
Welcome to the Glenbard East High School Message Forum.
The message forum is an ongoing dialogue between classmates. There are no items, topics, subtopics, etc.
Forums work when people participate - so don't be bashful! Click the "Post Message" button to add your entry to the forum.
02/17/21 12:28 PM
#274

I have always loved to read. It's like taking a mini vacation. I own a Nook, and I have Kindle on my computer for books I can't find on Nook. If I had hard copies of all the books on Nook and Kindle I would have to build another room to fit them all. My favorite author is Ann McCafferty. I've read all her books more than once. Next to Ann McCafferty is Simon Haynes. As you can tell, I prefer fiction. I believe Timothy Zahn went to Glenbard East. I haven't read any of his books but plan on checking them out.
02/17/21 05:45 PM
#275

Hey Jean:

Yes, checked Wikipedia, Timothy Zahn a Glenbard East graduate and a SciFi writer Can't get much better than that. Thanks for pointing it out. I've still got 5 1/2 books in The Expanse series to get to the end of but that might be a next.
02/23/21 04:10 PM
#276

Gladys Christine Hallbeck (Hart)

Thanks, Karen. Just finished The Tattooist. I don't know how people survived! I've read a few others re WWII. Try Night by Elie Wiesel, a first person account of life in the concentration camp. And, one that made me cry, We Were the Lucky Ones by Georgia Hunter. Defectors by Joseph Kanon and The Nightingale by Kristin Hannah. In between, I read anything by Nelson DeMille, Robert Galbraith (J.K. Rowling!), and the Bosch books by Michael Connelly. Have also read all the Lee Child/Jack Reacher books. I do all my reading on the iPad through an app called Overdrive that connects to the Helen Plum Library. So, no books stacking up here!
02/24/21 09:06 PM
#277

Thanks for mentioning Overdrive, Gladdie, I had never heard of it. Will have to see if my library participates in it.
03/04/21 02:47 PM
#278

Gladys, Glad you found the book interesting. I agree with a fascination about survival in umimaginable conditions. I have read many non-fiction aocounts like Into Thin Air about climbing Everest, Knock Down about a tragic off shore sailing race, Dead Wake, about the sinking of the Lusitania, Unbroken, Japanese prisoner of war camp, and many more. All have caused me to consider whether I would ever have the strength and determination to keep going. I guess that is the type of question we hope never to have to answer! By the way, there are a couple of books by Susan Goodring centered in Europe and taking place during WWII and the 2000s. I particularly enjoyed My Name is Eve. The author does a great job of weaving the characters and events of the wartime years with people and events more than 50 years later.

Is anyone one else watching "Resident Alien" on SyFy? I am hooked.

I realize there is a new "status symbol"...Have you had both shots?! It has become a weird topic among friends here. It is also a way to find out who is a lot younger than you are!

Karen Kluender (Sewell)
03/04/21 03:15 PM
#279

OOPS! If anyone is interested in reading the book I alluded to above, try looking for the correct author, Suzanne Goldring whose book is actually "My Name is Eva"! Other than that you should have no problem!
03/22/21 07:21 AM
#280

Jim Iversen passed away this past Thursday at his home in Lombard. I sent an "IN MEMORY" note to Mark but he hasn't distributed it yet. Thought some of of you may want to know visitation info for today. It's posted on the Brust Funeral Home site.
03/23/21 04:23 PM
#281

Dale...thank you so much for this information, and thank you Mark for passing it along. Jim and I were good friends from Pleasant Lane Elementary School, Lombard Junior High, and Glenbard East. We were always mischievious and laughed a lot. When I moved to California right after graduation from G.E. I lost track of Jim, but never forgot him and the great times we shared. I will always remember him for the great fun we shared.

Don Comfort
05/31/21 08:15 AM
#282

I concur Bruce!
06/16/21 02:00 PM
#284

I've been reading the comics for a long time. There are old favorites like "Blondie" and newer ones that also hit home like "Zits," and, especially, "Pickles." Then there are ones I often simply don't get, notably "Frazz." The often sick but often funny "Wumo" counterbalances the tamer and equally funny "Sherman's Lagoon." Nothing wrong with a shark being a shark and occasionally eating a "hairy beach ape" like you or me.

So what's the point of this entry? A recent series in the comic strip "For Better or Worse" hit home. Mike, who's been yearning for his 16th birthday so he can finally get his driver's license, finally makes 16 and, having taken driver's ed and possessing the supreme confidence that ignorance can bring, heads off to the DMV to take his road test already knowing he'll come back with his license. His examiner has a fixed sneer on his face and is not about to make it easy on Mike. Worse, Mike's girlfriend just that morning has told him she's smitten with another guy and they are done. Thoughts of her creep into his mind as he tries to parallel park and perform other parts of the test. He fails. He's reluctant to go home and admit that he's failed. How is he going to tell his dad that he failed when he gets home from work? How embarrassing! He'd been so confident!

Next scene: dad returns home from work and says, "How'd it go today? You know, I failed my first time!" Like Alka-Seltzer at the right time, oh what a relief it is for Mike to hear that.

When we were 16, I remember some discussion about the best place to take your test and I believe the two choices were Lombard [on Westmore, where the DMV is now??] or Itasca, and the consensus was that Itasca was "easier."

Itasca, June 1961: I fail the first time, too. The common wisdom in those days was that the examiners were harder on the boys, failing almost all of them, while passing most of the girls, who being more sensible than 16-year-old boys, were much less likely to speed or "lay patches." Or drag race [Morgan are you listening?]. So a failure on first try was not complete ignominy.

July 1961: the stakes are higher because if I fail a second time, my entire life will be riding on the third try. Fail that and my life would essentially be over because I'd have to wait 6 MORE MONTHS for the fourth try. It would be 1962 by the time I could drive and I'd be the last in the class to be able to ask my parents to borrow the car.

I fail again. The key moment was when I was asked to pull to the side of the road and stop, to make sure I got entirely off the road and to test whether I would a activate my turn signal before I reentered the roadway. Problem: the shoulder of the road was gravel, and my mother's car was stick shift. Releasing the clutch at a fairly fast rate of speed, I spun the tires on the gravel shoulder. "Whoa, boy! You're not planting potatoes!" the examiner basically shouted at me. Done. Done. Done.

Later in July 1961, with much more practice behind the wheel, especially on gravel, I pass and I don't remember anything about that test except for the fact that I passed.

So I'm wondering, since almost all of you have passed your driver's test, what are your memories?
06/17/21 07:25 AM
#285

Hi Mark. I too went to Itasca for my test. I had 27 points against me-all for not making correct left turns. If you had 30 points, you failed. I didn't make a sharp turn. The thing I most remember tho was when the examiner told me that somewhere during the test he was going to tell me to suddenly stop and I should stop no, matter wher we were. I was driving down the street and he suddenly said "stop". I slammed on the brakes so hard that he almost hit the windshield and all his paperwork fell on the floor. He was very surprised and said I had good reflexes.
06/17/21 11:01 AM
#286

I have absolutely no recollection of my driving test or how many times it may have taken. Our son's story is pretty good though. He got his license (in NY) and was coming home from a date shortly thereafter. He got caught in a speed trap (I'm speculating).and got a speding ticket. As a result, in NY, his licenses as a new driver was suspended for six months. He claimed he was driving an unfamiliar car. I said any car he would be driving would have been unfamiliar. That's why they put speedometers in them.

In six months he was driving a little wiser.

But as for cartoons. I saved this one.

Those were the days - we thought, perhaps, nothing could change and it turned out anything could.
06/17/21 01:35 PM
#287

Kerrin Anne Kinsey (Sgourakis)

I came to G.E. in my Junior year from VA. We could get a license there at 15 (in the olden days), but I didn't have anyone to teach me. When I got to G.E. I was too young to sign up and in my Sr. year, couldn't. So, to make a long story short, I didn't bother. Just used public transportation ... especially the train. Finally, got my license when I was 23. Took lessons from a Driving School. 3 lessons and I got my license on the first try.
06/17/21 05:27 PM
#288

I passed on my first attempt, but when I landed in California, I failed for not turning left in a left turn lane. I guess rules were different then.
06/17/21 06:25 PM
#289

I took 2 tries in Ill only one in Calif. and once for my international one in the Phillippines.
06/17/21 08:20 PM
#290

Funny that this topic should come up. Last Friday at my favorite coffee shop a former neighbor came in and we fell to talking. His daughter just finished her freshman year in college (sorry to offend, some colleges have declared names like freshman, junior, etc. to be discriminatory or white power related or something). Anyway, we reflected on what a liberating and fantastic experience it was for us to gain a drivers license. I told him about the Itaska preference for Lombard kids. He noted it is the same now for Marion kids....Hartford City being the site of choice. What is different now vs.then is the degree of ambition for getting that license. It just ain't a big deal now. The kids are completely accustomed to being driven by parents everywhere...to/from school, to sporting events, etc. The kids have come to see parents as Uber drivers (no Ubers in Marion, however) available at their beck and call and allowing them to listen to their phone music or play games while being pampered. Thus there is no urgency to gain transportation freedom.

Schools no longer offer driver's ed as we had available, it is a private marketplace now though many teachers still do it during the summers. I recall Harry Ryan as my instructor, maybe most of you had him too. He must have taught me well as I passed on first try, in Itaska. After a 4 year renewal in October, the next time will require a test again!
06/17/21 10:38 PM
#291

When I renewed my Washington Lic last time I had to go to the DMV just so they could give me a eye exam. The two times before that I renewed on line.
06/18/21 10:32 AM
#292

I failed my first test. The reason, I believe, was because of the person giving the driving test. Well, actually me, but if it was someone else I might have passed. As far as I know, I did everything right. At least he didn't criticize anything I did. My downfall was parking at the DMV when the test was done. The guy was, let's just say, large. I parked too close to the car next to me, and he had to extend great effort to get out of the car. He didn't look pleased. I passed the second test. When I moved to Wisconsin I got my license just by taking the eye test.
06/18/21 11:11 PM
#293

I don't recall taking my driver's license test, but I do have my license. Apparently it was not a traumatic experience for me, or I would have a better recollection. I do believe I also had Harry Ryan for drover's ed.
06/19/21 12:32 PM
#294

In November, days after my 16th I failed my first test. Memorable moment was when the tester said to me: "Can you speed it up to 20 miles per hour." I was very tentative. A couple of days later tried again and somehow passed. That first night I drove solo for the first time. A date with Marcia Riedel. Since I was one of the youngest in the class dating up to that point meant needing friends who drove to let us double date. I was excited to be on our own. At the end of the very enjoyable evening I was driving south on Main Street past Glendbard and hit some ice and the car began to slip. I slamed on my breaks and did a one and a half 360 degree spin accross the oncoming lane. It was late and, thankfkully, luckily no traffic. I realized I could have died on the first day of having a license...and also thought what a mistake somweone made givivg me a license! to drive.
06/20/21 07:28 AM
#295

My dad took me for my license on my 16th birthday and I passed. At the time we had an old black Cadillac that kind of looked like a hearse. When we got home my dad said I could have the car for the day. I was scared to death to drive alone but wanted to see a friend who lived in Glen Ellen so took every back road possible to avoid Roosevelt road. I will never forget that day!
06/20/21 11:27 AM
#296

Bill Heller, things must be different in Indiana--I bet they are in innumerable ways. One would be your conversation with the other Hoosier, about the lack of driver's ed in local schools and the lack of desire to drive by teenagers. I checked the Glenbard West student handbook ["The Keys to the Castle"--urp] and driver's ed is a requirement for graduation, whether taken at school or taken from a private company. I often used to see [pre-COVID] driver's ed cars on the mean streets of Glen Ellyn. Also, when I drive by Glenbard East during the school year in normal times, the entire student parking lot is full, cars line the south side of Wilson Rd all the way to Finley and some are parked at the city park on the northwest corner of Finley and Wilson. Lotsa cars.

A note to Mary Lou Brunner: commanding you to stop urgently seems odd in a driver's test but you showed him the error of his ways. And because he nearly hit the windshield I take it the examiner WAS NOT WEARING HIS SEAT BELT. Probably your car didn't have them, right? And certainly no shoulder belt. Wikipedia tells me that seat belts began to appear in cars in the late 50s but enforcement of laws requiring them didn't happen until the 80s. I wonder where are the people now who protested that those safety belt laws were an infringement of their personal liberties. Buckling up, I bet.

Thanks to the rest of you who shared memories of this important rite of passage. By the way the student handbook [it's like 100 pages of dos, don'ts and advice] mentioned above includes this on Dances:

ALL DANCES

Like to dance? You will get many opportunities this year to show off your favorite steps and meet new friends at this very popular activity at Glenbard West. Dances begin with the "Back-to-School" dance in August and additional dances/activities throughout the year. The Homecoming Dance, Heart Hop and Prom are all semi-formal dances. The year ends with the Junior-Senior Prom in April. Glenbard West students may bring guests to dances with pre-approval from the Dean or Assistant Principal for Student Services. Students MUST have IDs to enter dances where tickets are purchased at the door. Students should understand that even though dances are held outside of the normal school day, all school rules apply; particularly those relating to drug/alcohol use or possession.

1. Most dances are open to Glenbard West students only. A Glenbard West student may obtain permission to bring a guest to an approved dance by receiving advanced approval from his/her Dean or Assistant Principal for Student Services. The guest must abide by all school rules. Any guest may be denied attendance at any dance per the discretion of the Dean. All guests to any dance must be at least high school age (under 21) and complete a "Dance Guest Form."

2 . Students must arrive no later than one hour after the dance has started. For most dances this would mean 8:00 PM or 9:00 PM. Students CANNOT leave a dance until one hour before the dance ends.

[Mark again] So you people who dated kids from other schools now would have to get approval from the Dean and your date would have to fill out the proper form. And, even if the band or DJ was terrible, you'd have to stay until one hour before the end of the dance.
06/20/21 05:46 PM
#297

More exciting to me would be remembering how it felt to turn 21.....not 16. Although I was driving on Lombard streets for a few years before I turned 16 and I was drinking in local taverns for a few years prior to being of legal age, so there is a similarity. I had a car at 14 and would sneak it out whenever I got a chance. I had to drive perfectly so as not to draw any attention from our police.......(remember the lilac colored squads and uniform shirts?). Due to that caution, I passed the test at Eastgate Mall on the first try. I took driver's ed (Ryan) AFTER having been issued a DL because I would then be granted a 10% insurance premium. discount from State Farm. It pissed off Mr. Ryan because I was, perhaps, taking up a slot in the driver's ed class that might have been used by someone who actually needed it. He was brutal to me, but I had my license already so there was not much he could do

Now, let's hear about turning 21. I had an Army Intelligence Corps interview at 0800 the day after I turned 21. I had a few drinks at Otto's in the afternoon and made it to some other places with the help of some of my ne'er do well friends. We ended up in Elgin because they had licenses to serve up to 4;00 AM. They dumped me on a Chicago and NorthWestern train in Lombard at 5:30 and I actually made the appointment. I was in fear that I would not make the best first impression so I apologized to the panel for the way I may appear to them and explained my birthday activities. To a panelist, they thought that just making it to the appointment was impressive and after a few more questions, gave me the position. Now, if I have a beer, I need a nap.
06/20/21 06:14 PM
#298

Good story, Dale. I have none to tell....I don't remember 21. Though being in a fraternity it most certainly involved killing off a few brain cells.