Glenbard East High School


Class Of 1963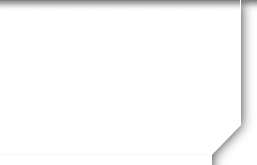 Message Forum
Welcome to the Glenbard East High School Message Forum.
The message forum is an ongoing dialogue between classmates. There are no items, topics, subtopics, etc.
Forums work when people participate - so don't be bashful! Click the "Post Message" button to add your entry to the forum.
07/28/23 04:53 PM
#406

Thanks Jean. The biopsy has been done and we will know Wednesday what the next step will be.
07/29/23 09:15 AM
#407

I didn't see your original message, but I understand what your family is going through. Our prayers are with you and your family. God Bless.

Patti and Don
07/31/23 06:54 AM
#408

Thank you Don. I appreciate your prayers. We will know more about the net step by the ed of the week.
08/02/23 10:22 PM
#409

There have been numerous mentions of the beloved Dairy Queen at Main and Maple. With forewarning that last night was to be the first of August's two "Super Moons," I headed there to take a photo. With my camera and tripod, I camped out across the street, directly in front of the Maple Street Chapel, previously First Church of Lombard. I looked for the moon directly east of my position and saw nothing until it was quite dark. Then I noticed something well toward the south of the building: the moon wasn't where I expected it to be at all. So I ran across Maple to the northwest corner so I could show you 'Your" Dairy Queen plus Super Moon. Here's your photo:
08/03/23 08:57 AM
#410

Super moon,

Soft serve swoon.

Super shot!

Thanks a lot.
08/03/23 12:21 PM
#411

Thanks, Bob. That is a Dovely poem.
08/04/23 12:32 PM
#412

Thanks, Mark, I don't stay up that late much!
08/04/23 03:11 PM
#413

Inspired by Mark and Bob and René Magritte, I add....

This is not a dilly bar. This is a super moon at the Dairy Queen.
08/05/23 05:01 PM
#414

Linda, ceci n'est pas une pipe ou un bar de Dilly!

Nor is it a Bob Dove bar either!
08/06/23 10:05 AM
#415

Well, like a pipe, the Dilly has a stem. Et à la Magritte, this bar can only be appreciated visually. Once enjoyed, a Dilly bar is gone. But the Super Moon will return!
10/06/23 10:55 AM
#416

A very HAPPY BIRTHDAY to Judy Reinking Hope that your special day is lovely!
10/11/23 10:22 AM
#417

So here's your off-the-wall question for today/this week/this month:

Many of us remember Bobby Rivers dance classes. 7th grade, I think. But---what was Bobby's wife's name, other than "Mrs. Rivers"?

I'd like to know for something I'm writing. Thanks for any help you can give.
10/11/23 05:24 PM
#418

Ruth...
11/21/23 11:30 PM
#419

HAPPY TURKEY DAY to all you old people
11/23/23 10:27 AM
#420

Thanks, Bruce, and I hope everyone has a good day.

As to the "old people" comment: It seems like when you are a kid, you tend to tell other kids that you are "almost 11" when you're 10 and a half, "almost 13" at 12, etc. In middle age it goes the other way: "Just over 40" [43], "mid-50s" [at 57]. Now I'm kinda going back to the kid version: "almost 80." Can it be true we are almost 80, or are we still in our mid-70s? Your thoughts?

I hope this holiday season is "almost perfect" for everyone!
11/24/23 11:19 AM
#421

Just for the record, I have definitely been "pushing 80" since this last summer's birthday. Have to give it some thought if someone actually wants to know how old I am. (Like the Alzheimer traveler on the Danube cruise this fall. "Hello. How old are you?")
11/24/23 02:38 PM
#422

After I died in surgery in 2000 I started the count over. I am only 24 now.
11/25/23 01:00 PM
#423

Bruce, I recently saw the movie After Death. It is about experiences people had during death and their return from. Did you have such an experience?
11/25/23 06:33 PM
#424

I was out for a day and only remember see a bunch of white lights. I later learned I fought with two of the nurses trying to put the tube down my throat while on the way to ICU. I spent another 3 months in the hospital
11/28/23 09:16 AM
#425

Hey All You Old Folks...a belated Happy Thanksgiving to one and all. Ours was very different as we were in Italy. Thanksgiving in Rome was very special, but no old friends or family...just new friends. We had a wonderful trip and now its preparation time for Christmas.

Mark...I think I remember some comedian doing your lines about aging, but no less funny.

Love to all,

Don and Patti
11/29/23 11:21 AM
#426

Don did you get to Naples or Pompeii? I'm planning out a trip with my brother, Tom, with those destinations in mind. Tips appreciated if you did.
11/29/23 09:14 PM
#427

Hi Bill...We absolutely loved Italy and barely scratched the surface. Came close to Naples but it was not on the tour, but did go to Pompei. It is an unbelievable MUST SEE! Plan on at least a half day there or more. There is no shortage of wonders in Pompei. We started in Venice, then Florence, Assisi, Pisa, Rome and lastly Pompei. While in Rome we went to the Vatican, several basillicas, the Forum, and much more. Aside from the awfully long plane ride, it was a fantastic trip, and the countryside is beautiful! Tell me more about your plans.

Don
11/30/23 09:17 AM
#428

While thinking today about how the Chicago Tribune has gone downhill in recent years (probably ever since my dad retired from the Trib....), the main thing I noticed was that late news didn't make the morning paper. No story on the Blackhawks or the Bulls game last night, no anything that happened after, say, 9 pm. Often I skip stories in the Trib that I've already heard covered on the 10 o'clock news on TV.

It got me thinking about "back in the day" when the Trib actually covered high school sports beyond the state championship tournaments. Today there is a page that recounts pro and major college box scores or game stats, but it is a shadow of its former self. In the 60s, many high school basketball games' box scores were there, even, sometimes, the sophomore teams' games. The fact that the Glenbard East sophomore team beat the Maine West soph team was not a world beater, but it was nice to be seen and recorded. One of the things we used to say on the bench was that if you got into a game late, when it was essentially over because you were winning or losing by a big score, it was good to commit a foul because thereby you'd "made it into the box score." Your line might read 0-0-1, (zero points, zero rebounds, one foul) but your name was in the list of players. Small victories are still victories.

One more thought on the media: I tend to watch the ABC Evening News with Handsome David Muir. It amazes me that of the 23(?) minutes they have in the 30-minute program (the rest is commercials) they spend 3-4 minutes telling us what is on the program that night (at the beginning) and what's up next (prior to commercial breaks). And then there is the New York City focus--on a national news program they tell us about a crane that collapsed in Manhattan but no one was hurt. Plus what are essentially promos for upcoming ABC programs--stories about how the reporter went to wherever to compile a special program on this or that. I think it's the same for NBC and CBS. I don't know about Fox. PBS is an alternative but it's not usually on my radar.

Sorry this is so long, but your thoughts, people?
11/30/23 11:45 AM
#429

My brother lives in Columbus IN which is a fair sized town. The local paper publishes just 2 days a week and is otherwise an online experience. Here in Marion it is a Tues-Sat paper, but all AP stories, except for limited sports reporting...largely area high school and local colleges. No box scores however. The obits are the life blood of the press, and, of course, the legal notices. But in Indiana the law was recently changed and soon no longer necessary to print legal notices, online is sufficient. Death knell.
11/30/23 02:58 PM
#430

Much to my schigrin (SP), we still read the Lombardian. Any additional commentary necessary?