Glenbard East High School


Class Of 1963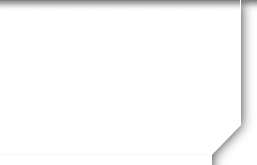 Message Forum
Welcome to the Glenbard East High School Message Forum.
The message forum is an ongoing dialogue between classmates. There are no items, topics, subtopics, etc.
Forums work when people participate - so don't be bashful! Click the "Post Message" button to add your entry to the forum.
02/07/23 12:02 PM
#365

Bruce - so devasting!! Our kids are missed so much!! Crying is helpful! Hugs!

You take care!!!
02/07/23 12:06 PM
#366

Bill, thank you so much for sharing of my heartache! It's such a kind gesture! With all the others sending notes, I can't thank you all enough!!!

HUGS
02/07/23 12:08 PM
#367

Thank you Linda!! I really appreciate your words here and on FB! Accept your kindess!!

HUGS

02/07/23 12:09 PM
#368

Ethel Jean - thank you, as well, for your thoughts and prayers!! So very helpful at this time!!

Hugs

02/07/23 12:53 PM
#369

Judy, as one if the conveners of previous reunions, you are special to the Class of '63, so we all share your grief in the loss of J.P. and my heart goes out to you. Bonds made in our teens are amazingly strong sometimes, especially in a situation like you are enduring. I'm also sorry to hear about Paul; we were Pony League teammates and grew to love golf while caddying together at Glen Oak. Hugs back to you.
02/08/23 06:54 PM
#370

Judy, so sorry for the loss of JP. Our prayers are with you.
02/09/23 01:00 PM
#371

Judy so sorry for the loss of your son. My heart aches for you. Lost my sister in May and think of her every day. Thinking of you and your family. Was not aware of Paul's illness. Prayers to you all.
02/10/23 11:55 AM
#372

Judy, I want join our classmates in expressing my condolences on the lost of Paul. Most of off I hope you can find some peace...I know it is a hard time. Wishing the best for you and your family.
02/10/23 03:02 PM
#373

Thank you, Bud! I appreciate your thoughts for my family!
04/25/23 11:23 AM
#374

All, here's a story that will jog your memory about the DuPage Theater, and the development that sits on its site. But the developers have saved some tributes to the theater, including the 1,600 lb. ticket booth.

https://www.dailyherald.com/news/20230415/yes-it-was-special-new-lombard-apartment-development-pays-homage-to-dupage-theatre

Share your memories about the DuPage Theater?

And, for those of you in warmer climes, the bradford pears and redbud trees here are spectacular signs of spring, despite the high of 44 degrees today.
04/26/23 10:48 AM
#375

I hope the Dairy Queen is still there. It was at our last reunion.

I remember many afternoons in the DuPage ... the stars and the clouds ... and my youth. I don't remember any movies I may have seen but I do remember the cost of a Snickers going from 5 cents to 10 cents. It is strange the things we remember and which have an impact on our lives.

In any event, times change and an apartment building on that corner seems like an excellent idea. It's right near the train station, as I recall. I take note that things, in general, have changed enough that I am glad I found my way out of Illinois. I worked in Chicago early on after graduating from college. I remember also the1968 Democrat convention. I walked through it after work on my way home.

The DuPage was a good memory and those early Chicago days were as well. At least we have the memories.
04/26/23 03:21 PM
#376

Hey Tom,

The corner of Main and Parkside definitely has a new look. There is an eatery right on the corner now, but it couldn't possibly be better than the Blue Plate. Moving south from the corner, the new building is mostly apartments and shops, up to where the theater parking lot was. They are still working on the new building, so I do not have any more info to pass along. I'm sure the apartments are very nice.

Take care,

Don
04/26/23 03:43 PM
#377

P.S. The Dairy Queen is still very much there. I stop a couple times a month for the M & M Blizzard. The DQ opened in 1952. I was 7 years old and remember my parents taking me there for Cherry Sundaes...I have expanded my taste buds. BTW...we moved to Lombard in 1950.

Don
04/27/23 10:49 AM
#378

Don: For me when, probably, pre-teen, it was the Dilly Bar. Always hoping for a FREE Dilly which I got occassionally. When older, it was the Slurppy.
05/03/23 09:54 PM
#379

For all of you fondly remembering Lilac Time in Lombard, it's May 6-21 this year, centering, of course, on Lilacia Park.

The parade is on the 21st at 1:30 pm, starting from Wilson and Main, either at East or close by. The official website is www.lombardlilactime.com.

One question for everyone that I stay up at night wondering about: do you pronounce it "Lie-lacks" or "Lie-locks"? Please weigh in on this forum to establish a consensus on this important question. If you don't want to write a touching memory of Lilac Time [totally permitted], just respond with lacks or locks.

Happy Lilac Time to all.
05/03/23 11:21 PM
#380

I remember helping to build and riding in two parades with "IT" Club. I always prounced it Lilac.
05/04/23 12:50 PM
#381

We had lie-lack bushes in our yard on Maple Street

We participated in all the lie-lock time festivities.

We visited France where we were introduced to lay-lee-lahs.
05/04/23 02:15 PM
#382

My Lilac Festval memories....marching in junior high and high school bands. Six years of playing one song for what seemed like miles. Hated it almost as much as performing in football half time shows. Was accepted into Indiana University music school my freshman year....when I got my schedule 19 hours of marching band practice a week. Major went from music to English.
05/04/23 03:50 PM
#383

Wow! That brings back memories!
05/04/23 10:43 PM
#384

Lie-locks
05/08/23 07:26 AM
#385

Lacks or Locks, never thought about it before. Guess I must be multi-lingual as I understand both. Locks is closer to my pronunciation.
05/09/23 01:20 PM
#386

I love Lilacia Park - such fond memories! I Walked there often from W. Potomac where I grew up. My brother Jeff Long - class of '70 - had a brick engraved with my parents names at the entrance of the park. I Haven't been there in a while, but Jeff, who lives in Naperville does get to the park once a year. I'd love to scoot back and see all my favorite places! (Dairy Queen, especially!!)

Hi to everyone on this forum! Hugs
05/15/23 04:47 PM
#387

I had the pleasure last Spring to visit the park with my Sister and Brother in law.

In '68, my last year living in Lombard, I would take my Sunday school class to the park on nice days. What a great place!
05/23/23 10:53 AM
#388

Okay, someone sent me this, but it is interesting, even though none of us is 80 yet. I do recall that WWII was, in certain ways, close to us. Not only was Victory at Sea on TV [and another that emphasized the ground war, whose name I can't remember right now], but war surplus items were readily available--canteens, belts, shovels, helmets, all the stuff you needed to "play war" with your friends. Anyway, here goes:

The 1% Age Group

This special group was born between 1930 & 1946 = a 16 year span.
In 2023 the age range is between 77 & 93.
Interesting Facts:
You are the smallest group of children born since the early 1900's.
You are the last generation, climbing out of the depression, who can remember the winds of war and the impact of a world at war that rattled the structure of our daily lives for years. You are the last to remember ration books for everything from gas to sugar to shoes to stoves.
You saved tin foil and poured fried meat fat into tin cans.
You can remember milk being delivered to your house early in the morning and placed in the "milk box" on the porch.
You are the last generation who spent childhood without television; instead, you "imagined" what you heard on the radio.
With no TV until the 1950's, you spent your childhood "playing outside." There was no Little League.
There was no city playground for kids.
The lack of television in your early years meant that you had little real understanding of what the world was like. Telephones were one to a house, often shared (party lines), and hung on the wall in the kitchen (no cares about privacy). Computers were called calculators; they were hand-cranked. Typewriters were driven by pounding fingers, throwing the carriage, and changing the ribbon.
'INTERNET' and 'GOOGLE' were words that did not exist. Newspapers and magazines were written for adults and the news was broadcast on your radio in the evening.
New highways would bring jobs and mobility.
The radio network expanded from 3 stations to thousands. Your parents were suddenly free from the confines of the depression and the war, and they threw themselves into working hard to make a living for their families.
You weren't neglected, but you weren't today's all-consuming family focus.
They were glad you played by yourselves.

They were busy discovering the postwar world.
You entered a world of overflowing plenty and opportunity; a world where you were welcomed, enjoyed yourselves, felt secure in your future although the depression and poverty was deeply remembered.
Polio was still a crippler.
You came of age in the '50s and '60s.
You are the last generation to experience an interlude where there were no threats to our homeland.
The second world war was over and the cold war, terrorism, global warming, and perpetual economic insecurity had yet to haunt life with unease.
Only your generation can remember both a time of great war and a time when our world was secure and full of bright promise and plenty...
You grew up at the best possible time, a time when the world was getting better...
More than 99% of you are retired and you should feel privileged to have "lived in the best of times!"
If you have already reached the age of 80 years old, you have outlived 99% of all the other people currently in the world! "You are a 1%'er"
05/24/23 09:58 AM
#389

Hey Mark - I'm looking forward to the .5% club.