Glenbard East High School


Class Of 1963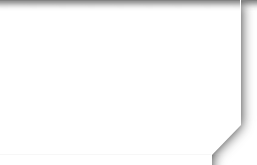 Message Forum
Welcome to the Glenbard East High School Message Forum.
The message forum is an ongoing dialogue between classmates. There are no items, topics, subtopics, etc.
Forums work when people participate - so don't be bashful! Click the "Post Response" button to add your entry to the forum.
01/01/19 08:52 AM
#144

Your automotive sins are forgiven, son. Say two Hail Mary's and go in peace.
01/01/19 10:15 AM
#145

I hadn't thought about it much but, I guess, I'm Mopar too. Been driving Jeep Grand Cherokees for quite a while since they do quite well out here in SW Colorado. Bought the 1993 Dodge Stealth Twin Turbo but that was only technically Mopar since it was manufactured by Mitsubishi. Have a 1998 Dodge Pickup bought new which has served very well over the last 20 years - 21 now. Bought the 2017 Fiat 124 Spider when reintroduced by FCA but that is also only technically Mopar. It is based on the Mazda (with different design - bigger inside - and different engine) and was manufactured in Hiroshima.

My parents had a slant 6 back in the day. The car I drove sometime near and after HS graduation was a 1956 Chevy convertible.

Recently added a 2019 Porsche 911 Targa 4S - very, very, close to perfection. Definitely NOT Mopar.

Hey, as long as we can remember all of the cars we have owned ... we're doing OK
04/17/19 10:37 PM
#146

HAPPY EASTER to all
04/18/19 06:20 AM
#147

Thank you, Bruce, and to you as well. It will be pretty wet here in Indiana, maybe we'll get double May flowers!
04/18/19 10:23 AM
#148

Happy Easter to you and to everyone else here.
04/18/19 10:41 AM
#149

Happy Easter everyone. Thanks to all the efforts to keep our web page going for all to enjoy.

.
04/19/19 08:17 AM
#150


It's been a few Easters for all of us ... right?
04/19/19 05:40 PM
#152

Kerrin Anne Kinsey (Sgourakis)

Happy Easter to everyone (although I am Greek Orthodox, and ours is next week).

As for the candy, my favorite was the dark chocolate marshmallow eggs from Fannie May.
04/20/19 07:37 AM
#153

Jelly beans! An any holiday fav.
04/20/19 10:23 AM
#154

Favorite Easters are when all the kids are here. Favorite Easter candy is Cadbury eggs.
04/20/19 12:56 PM
#155

Does anyone still enjoy biting the heads off the chocolate bunnies? If so, there is probably help for you. Whether you celebrate Easter as a religious holiday, family gathering (this week or next) or Passover, I hope you enjoy the weekend with signs of spring. 64 and blue skies in the Western suburbs today—where we have the country's very best weather.
04/20/19 06:30 PM
#156

Did anybody have a Easter Egg hunt for the grandkids? Mine are all too old or two far away
04/21/19 06:49 AM
#157

Happy Easter/Happy Passover.

No Easter egg hunt for us. Our youngest grandkids are almost 24 and our great grandchild lives in Shreveport, LA. Miss those fun times when the kids/ grand kids were small. We would color eggs and make Easter cookies on Good Friday.

Bill's favorite candy is Black jelly beans, but my favorite would have to be the chocolate bunnies.
04/21/19 05:59 PM
#158

Grandkids are still young enough for the egg hunt every year. Our grandaughter was born on the first of this month, so we will have years of hunts with her.
04/22/19 09:12 AM
#159

Thinking about it more, my mom used to make yummy Hot Cross Buns. Not quite candy but darn near.
04/22/19 06:37 PM
#160

I remember comming home from Church and eating hot rolls and Hard Boiled Eggs
04/23/19 10:44 AM
#161

Cadbury Chocolate eggs with that sweet creme in the middle.
04/23/19 11:02 AM
#162

No Easter egg hunt here. Our daughter married a few years ago. Paul has 2 children (now teens). Everoyone is scattered: Paul in DC, the kids in Seattle, and our daughter is finishing her 3rd year in Liberia.

A few years ago I was lamenting that I didn't see any hot cross buns in our local grocery stores. My husband, who is a great cook & baker, made a huge pan of hot cross buns (with currants & spices). He said I could put the icing on them. To be politically correct, I put crosses on some and squiggles on others. He took some of the buns to work & a Jehovah Witness helped himself to a squiggle iced one and declared "its 'legal'"
04/25/19 08:04 PM
#163

Has anyone heard anything about the burn victims, how they are doing?
06/15/19 10:48 PM
#164

Happy Fathers Day to all
06/16/19 01:35 PM
#165

...and to you Bruce.

DonComfort
08/17/19 06:25 AM
#166

GBE makes the 10 PM news in St Louis. Dress code problems. Guess it was a slow news day.
09/01/19 06:41 PM
#167

To all living in Florida I hope you all will be safe

Bruce
09/02/19 06:50 PM
#168

I forgot to mention those living in North and South Carolina. Be Safe

Bruce