Glenbard East High School


Class Of 1963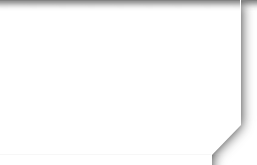 Message Forum
Welcome to the Glenbard East High School Message Forum.
The message forum is an ongoing dialogue between classmates. There are no items, topics, subtopics, etc.
Forums work when people participate - so don't be bashful! Click the "Post Response" button to add your entry to the forum.
| | | |
| --- | --- | --- |
| | | |
03/11/15 10:47 PM
#103

In other baseball news, my father was a photographer [didn't call them photojournalists in those days] for the Chicago Tribune and one evening came home with a real major league ball authographed by the entire team. It was actually the Cardinals but that wasn't too much of a let down because it had Red Schoendienst, Enos Slaughter and a bunch of other guys. Reserved for one entire flap of the ball was a space for Stan Musial--his was the only name on that part of the ball.

So where does this ball reside in my house? Nowhere, of course, because in the 60 years of its existence some stupid kid took it outside and played ball with it. Well, we needed a damn ball!

Another baseball memory was playing in the vacant lot next to Bill Brynjolfsson's house. Like all the lots on the block, it was about 65 feet wide and very deep. Not a diamond shape at all. So we decided rule out any ball that was hit to right field because there was a neighbor's house in right. So you had to hit to left field or you were out. And the base line to first base was about 45 feet long--too short--so we ran the bases backwards because we could make the third base line as long as we wanted (which was 80-90 feet, about major league length). It was odd but it worked fine. Many of the players from the neighborhood played Little League and Pony League ball but the long evenings playing next to Bill's house were the best times I ever had on a ball field.
03/12/15 08:24 AM
#104

Hi Mark or Bill--I am trying to post some pictures that Bill Brynjolfsson drew for me, so that you can see them, but I cannot figure out how to do it. I don't see that it says add photos anywhere. I have them on my computer. Can you help me? Thanks, Camilla
03/12/15 12:01 PM
#105

This thread, prompted by the passing of Banks and Minoso, has me thinking back too. I was a "soundman" on TV and documentary crews for a couple decades. (That's another extinct job title, Mark. I likely worked some of the same press events as your dad and never knew.)

Working on a doc about the Negro Leagues called "Only the Ball Was White," I met and got autographs from former players including Minoso and Satchel Paige. Perhaps because both our kids were girls, I still have the ball. I loved my job when I got to spend some time with these gentlemen. An honor, actually.
03/12/15 01:00 PM
#106

I had a Don Larson (World series perfect game) ball. It also worked just as good as any other ball on the make shift ball field....
03/12/15 01:50 PM
#107

My recollection goes something like this:

Billy Pierce #19 and Early Wynn, pitchers; Nellie Fox #2 at 2nd; Louis Aparacio #11 at Short; George Kell #3 at 3rd; Sherm Lollar #10 catching; Minnie Minoso #9 in left; Jim Landis #1 in Center, Jim Rivera #7 in right. WHO PLAYED 1st BASE ?? Thoughts? Corrections welcome.
03/12/15 06:35 PM
#108

Wasn't his name Klazuski or something like that. You can tell I only watched the Cubs
03/13/15 07:25 AM
#109

I believe that Billy Goodman player 3rd and Ted Kluzewski was on 1st as a late add on. Earl Battey was also a catcher and pitching the Chisox had Early Wynn, Gerry Staley, "Bullet" Bob Shaw, and has my memory improves i will try to fill out the rest of the roster.Wasn't somebody like Bubba Smith also with them?
03/13/15 09:19 AM
#110

Seems to me that Walt Dropo played first in those early years before Big Klu (who had been a Cincy Red). And Chico Carresquel was SS before Aparicio.
03/13/15 09:23 AM
#111

Camilla, there is a link on the left side of this page: Photo Gallery. When you go into it you can create your own gallery of pictures of Bill's drawings. I didn't know he did that so I am eager to see what you have.
03/14/15 08:08 AM
#112

i recall Earl Torgerson (sp) as the starting 1st baseman until the chisox got Kluzewski. I think that i may cut off my sleeves so that my arms look like his did.
03/15/15 07:33 AM
#113

First base must have been a problem postition for the Sox. Searching my memory banks (and Wikipedia) here are the guys who played there in the mid-50's and a bit later:

Walt Dropo 55-58, Earl Torgeson 57-61 (was a pinch hitting specialist too), Ted Kluszewski 59-60, Moose Skowron 64-67. I space out completely on the post Klu guy(s).
03/17/15 04:04 PM
#114

It's amazing what we save. Probably more than half of you have almost nothing saved from high school, because you are more rational than the rest of us or don't want to relive your past, either because the present is tough enough or you are too busy enjoying the present to care about the past.

But let us turn to Camilla Ray Farley. She must be a saver. Like, I admit, I am. She still has, 50+ years later, two drawings by Bill Brynjolfsson [signed William Glen Brynjolfsson, he's cool man]. One wonders if these pieces of high school art were dashed off in study hall to avoid studying or whether they were drawn carefully at home to present at just the right moment. I think Larry Price could tell us for sure but most of us would think it's the former rather than the latter scenario. I remember Bill's father was a painter, though his livelihood was as a mason. He painted in oils--seascapes as I recall--with a set of small spatulas and I for one liked the paintings. Clearly, Bill inherited a different kind of esthetic.

So here they are, two early 60s works by an artist no longer here to defend himself or to take credit for his originality in his pencil on notebook paper oeuvres.

BTW---to scroll through the pictures, use the down arrow on your computer or hold your mouse on the invisible scroll bar at the very right edge of your screen. It's black because our school colors include black and I don't know how to change the color scheme to lighten up the scroll bar. A goal for 2015. Anyway, here are Camilla's Brynjolfssons.



03/18/15 08:09 AM
#115

Thanks so much for posting these, Mark. Hope people will enjoy them. You are right that I do have many 50+ year old treasures! When I have a little time, I'll see what else of interest I can show you. Thanks, Camilla
03/19/15 08:09 AM
#116

Yikes! Bill B must have been channeling James Joyce (A Portrait of the Artist as a Young Man). He had a major crush on you Camilla! I'll confess I did too.....maybe from our 4th grade spelling bee competitions?!
03/20/15 07:34 AM
#117

Funny. Gosh, I wish I'd known about these crushes- maybe I really missed the boat!
04/13/15 03:06 PM
#118

In my capacity as student body secretary (long since retired), thought I'd share the minutes of a recently held Las Vegas based class meeting. In attendance: Bill Watson & Linda Cotten. Since Don Comfort and all other LV paparazzi seemed otherwise occupied, there are no photos to confirm the event. Linda did, however, share photos of the fantastic Pheasant Run reunion, August, 2013. Bill often asked, "Who's that?" Linda's most frequent response, "No idea...." And this is before the onset of Alzheimer's, which besides Lilac festivals, Mr. Z's closing, and the Associated Colleges of the Midwest (he of Beloit, she of Cornell), was among the topics of conversation. In summary, you were all thought of this past weekend, and we actually did remember lots of names. Happy spring to you all. Respectfully submitted....

P.S. We were able to get in touch by means of this fabulous website! Thanks Mark, Paul and others....
Inline Image Not Displayed

07/27/16 11:50 AM
#119

Hi,

My brother graduated from Glenbard West, he went to school with Barry Brynjolfsson, Bill's brother. I

knew Barry and some of you might know Barry. Barry passed way on July 4 16 from cancer.
11/14/16 10:50 AM
#120

Hello, all! Linda Cotton reported on her meeting with Bill Watson, so here's a report on my recent visit with Helene Rousset Goutal, in Lyon, France this month. Lyon is the second largest city in France, quite beautiful and historic. Helene [sorry, I can't do the accent marks as they should be] showed my wife and me a couple of highlights of the city, including the Roman amphitheater and the basilica that towers over the city and the Rhone [darn accents again--one's missing] River. Accompanied by her husband, Daniel, Helene also showed us the school where she taught English for years, with me lamenting, that in the states curricula seem aimed at the examinations rather than at basic learning principles. She said there was some of that in France, too. We drove up the hill but returned by walking down to the Old City for a cafe au lait. She said she enjoys visits from people from the old days and remarked that one of her impressions of Lombard in the 60s was how homogenous it was, particularly in terms of race. I reported that Lombard and Glen Ellyn are much more racially and economically diverse these days. So thanks, Helene, for a wonderful few hours in Lyon. Now the photos:



11/15/16 01:32 AM
#121

Mark,

Thanks for reuniting us with Helene and showing us a bit of France. It was a short but good trip.

Don Comfort
11/15/16 10:10 AM
#122

Oh you cuties! I, too, visited Hélène in Lyon in 2016 (April, I think). Love that city! Love spending time with her! Thanks for the update, Mark.
01/27/17 04:33 PM
#123

I too was saddened by the news that Armin Menzel had passed away. Armin and I were friends for many years, with gaps of time seperating us, but then he would appear. After graduation from G.E. I ended up in the beach cities area of Los Angeles, attending college. Around 1965, Armin appears on campus and we resumed our old friendship. He loved the Southern California women.

He was alwys good for a laugh and we did that a lot. I remember in a football game in high school, Armin had to punt into a very strong wind. He kicked the ball straight up in the air and the wind blew it behind him for a huge loss. We laughed about that for years.

We lost track of each other for a number of years and once again Armin locates me from his home in Mammoth Lakes CA. We would talk on the phone and send emails frequently. I had a sense he was not well and likely home bound, but we didn't talk about it. At the big Homecoming Game in 2012, Mark Mueller and I called Armin who at that time was most likely living in Palm Dessert CA. We laughed a lot on that call, but that was the last I talked with him. He died only a couple of months later.

Yesterday I called his wife to extend my condolences and learned that Armin was very ill with diabetes, and ultimately succumbed to a stroke. Cheryl said it would be fine if anybody wanted to call her. Her number is 760-601-5166, and she lives in Bakersfield CA.

I will miss my friend...

Don Comfort
01/01/18 11:32 AM
#124

Happy New Year everyone!
01/08/18 10:35 AM
#125

I juust received this morning (I assume an automated response) indicating that there was an update to "The Big Little Presidential Survey" - circa 2016. Not sure what was updated but ... I see quite a few still thing Hillary is going to win. Perhaps more updating is necessary. I would like to think that our Glenbard East education was good enough that we could all respond to a survey about a 2016 election in 2018 with 100% accuracy

Perhaps, Mark, it is time to set up the 2020 survey. Apparently, you may be able to add Oprah to the list of potential candidates. It would be interestiing to see what the esteemed class of 1963 thiinks about that!
01/09/18 03:08 PM
#126

Tom, I'm not sure who updated what in that 2016 survey. Its value is as an historical document [perhaps the Library of Congress would be interested in it if they are still getting any funding]. I think only one person has updated her/his answers recently, or after Nov. 8, 2016 for that matter.

Paul C and I have a survey in the works--about at 55th reunion to guage interest. Coming soon to a computer near you.
02/05/18 10:36 PM
#127

Mark

It is in the 40's here in Washington

Bruce Burianek