Glenbard East High School


Class Of 1963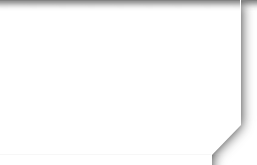 Message Forum
Welcome to the Glenbard East High School Message Forum.
The message forum is an ongoing dialogue between classmates. There are no items, topics, subtopics, etc.
Forums work when people participate - so don't be bashful! Click the "Post Response" button to add your entry to the forum.
12/29/18 01:37 PM
#139

Well, the battery in our Jeep Grand Cherokee is under the front passenger seat - and it's an American car - I think. The old 124's battery was in the trunk and pretty easy to find. The new 124 has the battery in the engine compartment where one would expect to find it. Mark, I assume that disconnecting the battery was not the recommended way to shut the Jag down. Just curious, how did you restart it?

I've always wanted an Austin Healy Sprite - a fraternity brother had one - the bug eyed variety. Yes, the fond memories are worth a lot but, I like cars I can actually drive. Right now I am dreaming about a restored 1956 or so Dodge Power Wagon - with a plow.

HAPPY NEW Year every one.
12/30/18 02:47 PM
#140

I would be remiss if I didn't express my gratittude to Jon Hart and Dale Hahne for driving me to Elmhurst College in their MGs and Triumphs. My father was determined to have me enjoy the wonder of mass transportation and thought it would be a good idea if I took the Northwestern train from Lombard to Elmhurst. Somehow that didn't hit a nice chord with me. After I solidified my academics at Elmhurst I purchased a red 1961 Plymouth convertible. That particular year invariably makes the list of the ten most ugly cars ever made (Thank you Pontiac Aztec for taking the crown). I drove that to Washington, D.C. and later got a 1965 Plymouth Barracuda (remember the immense rear window?) That was traded in on a 1969 Mustang Mach 1 which I took to Boston and New York City. Marriage and a move to New Jersey caused me to acquire a 1965 Plymouth station wagon to commute in. It was somewhat rustic in that it had after market airconditioning and in the summer the car overheated so the cardinal rule of the car pool was no AC until we crossed the George Washington Bridge. From that point on you could have hung meat in the car it was so cold. The flip side was that in the winter it was a bit drafty in the back seat so I furnished blankets to those fortunate enough to sit there. It was kind of like going on a sleigh ride. In honor of Bob Matsinger's brother's car it was named Crop Duster 2 as it sent out an oil slick for the first few miles everytime i drove it. New Jersey had emissions testing so in order to pass the test it caused me to have to take a trip down the Garden State Parkway until it quit smoking before i could go for the test. It was traded in on a 1969 VW bug which was a good and faithful servant in NYC and then Detroit. Road salt caused me to notice that I could see the interstate highway below my feet during my commute but a friend of mine was putting a sunroof in his van and he gave me the piece he cut out so I could put it in the floor. I sold it at a garage sale and cautioned the new owner about the hole in the floor, but he assured me it was alright as he was purchasing it for his girlfriend. Sometimes I wonder how that realtionship worked out.
12/31/18 10:27 AM
#141

Tom, I love that bit about using the top from a conversion as the floorpan of the VW! You are right to wonder about that relationship of the next buyer!
12/31/18 02:03 PM
#142

Tom: You went from Plymouths to a 1969 Mustang and than back to Plymouths????? What, excatly, was it that you liked about Plymouths?
01/01/19 08:06 AM
#143

My father was a Mopar guy for years and yet had a distain for the automobile. He used to say that a car is to get you from point A to point B and whitewall tires don't get you there any better. For some reason he raised three motorheads which frustrated him at times. The Barracuda had been my brother Rog's car and the '61 Plymouth was starting to get a bit tired (this was around '68) so I made a deal to buy it from him. I thought that the '69 Mach 1 was one of the greatest looking cars so I took the plunge when I was finishing New Agents class. I still had it when I went to NYC in '70 and parked it in NJ at my partner's house and he would drive it to me if i needed it. After Cathy and I got married and moved out of Manhattan, I figured that I should get in a car pool to drive to work (not a sound idea) so I started shopping and found the Plymouth station wagon. I actually then traded the Mach 1 in on a used Dodge Polara (another questionable move) which was nothing but problems. Got out of the car pool and bought the VW so i could commute alone and took that and the Dodge to Detroit. I was discreet enough to wait until Cathy was in the hospital having our daughter Sarah before I went out and traded in the Dodge on a Mercury station wagon ('74). Got the worst gas mileage in the history of mankind. I averaged around 5 - 6 mpg in town and ususally got 8 - 10 on the highway. I guess I should have looked closer on the bumper where it said that it had the "heavy duty trailer package." My last Ford adventure and I went to GM and then have happily found a home with Honda, Toyota, Acura and two Corvettes.
01/01/19 08:52 AM
#144

Your automotive sins are forgiven, son. Say two Hail Mary's and go in peace.
01/01/19 10:15 AM
#145

I hadn't thought about it much but, I guess, I'm Mopar too. Been driving Jeep Grand Cherokees for quite a while since they do quite well out here in SW Colorado. Bought the 1993 Dodge Stealth Twin Turbo but that was only technically Mopar since it was manufactured by Mitsubishi. Have a 1998 Dodge Pickup bought new which has served very well over the last 20 years - 21 now. Bought the 2017 Fiat 124 Spider when reintroduced by FCA but that is also only technically Mopar. It is based on the Mazda (with different design - bigger inside - and different engine) and was manufactured in Hiroshima.

My parents had a slant 6 back in the day. The car I drove sometime near and after HS graduation was a 1956 Chevy convertible.

Recently added a 2019 Porsche 911 Targa 4S - very, very, close to perfection. Definitely NOT Mopar.

Hey, as long as we can remember all of the cars we have owned ... we're doing OK
04/17/19 10:37 PM
#146

HAPPY EASTER to all
04/18/19 06:20 AM
#147

Thank you, Bruce, and to you as well. It will be pretty wet here in Indiana, maybe we'll get double May flowers!
04/18/19 10:23 AM
#148

Happy Easter to you and to everyone else here.
04/18/19 10:41 AM
#149

Happy Easter everyone. Thanks to all the efforts to keep our web page going for all to enjoy.

.
04/19/19 08:17 AM
#150


It's been a few Easters for all of us ... right?
04/19/19 05:40 PM
#152

Kerrin Anne Kinsey (Sgourakis)

Happy Easter to everyone (although I am Greek Orthodox, and ours is next week).

As for the candy, my favorite was the dark chocolate marshmallow eggs from Fannie May.
04/20/19 07:37 AM
#153

Jelly beans! An any holiday fav.
04/20/19 10:23 AM
#154

Favorite Easters are when all the kids are here. Favorite Easter candy is Cadbury eggs.
04/20/19 12:56 PM
#155

Does anyone still enjoy biting the heads off the chocolate bunnies? If so, there is probably help for you. Whether you celebrate Easter as a religious holiday, family gathering (this week or next) or Passover, I hope you enjoy the weekend with signs of spring. 64 and blue skies in the Western suburbs today—where we have the country's very best weather.
04/20/19 06:30 PM
#156

Did anybody have a Easter Egg hunt for the grandkids? Mine are all too old or two far away
04/21/19 06:49 AM
#157

Happy Easter/Happy Passover.

No Easter egg hunt for us. Our youngest grandkids are almost 24 and our great grandchild lives in Shreveport, LA. Miss those fun times when the kids/ grand kids were small. We would color eggs and make Easter cookies on Good Friday.

Bill's favorite candy is Black jelly beans, but my favorite would have to be the chocolate bunnies.
04/21/19 05:59 PM
#158

Grandkids are still young enough for the egg hunt every year. Our grandaughter was born on the first of this month, so we will have years of hunts with her.
04/22/19 09:12 AM
#159

Thinking about it more, my mom used to make yummy Hot Cross Buns. Not quite candy but darn near.
04/22/19 06:37 PM
#160

I remember comming home from Church and eating hot rolls and Hard Boiled Eggs
04/23/19 10:44 AM
#161

Cadbury Chocolate eggs with that sweet creme in the middle.
04/23/19 11:02 AM
#162

No Easter egg hunt here. Our daughter married a few years ago. Paul has 2 children (now teens). Everoyone is scattered: Paul in DC, the kids in Seattle, and our daughter is finishing her 3rd year in Liberia.

A few years ago I was lamenting that I didn't see any hot cross buns in our local grocery stores. My husband, who is a great cook & baker, made a huge pan of hot cross buns (with currants & spices). He said I could put the icing on them. To be politically correct, I put crosses on some and squiggles on others. He took some of the buns to work & a Jehovah Witness helped himself to a squiggle iced one and declared "its 'legal'"
04/25/19 08:04 PM
#163

Has anyone heard anything about the burn victims, how they are doing?