Glenbard East High School


Class Of 1963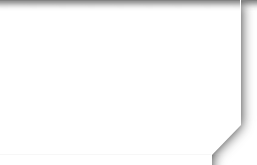 Message Forum
Welcome to the Glenbard East High School Message Forum.
The message forum is an ongoing dialogue between classmates. There are no items, topics, subtopics, etc.
Forums work when people participate - so don't be bashful! Click the "Post Response" button to add your entry to the forum.
04/20/19 10:23 AM
#154

Favorite Easters are when all the kids are here. Favorite Easter candy is Cadbury eggs.
04/20/19 12:56 PM
#155

Does anyone still enjoy biting the heads off the chocolate bunnies? If so, there is probably help for you. Whether you celebrate Easter as a religious holiday, family gathering (this week or next) or Passover, I hope you enjoy the weekend with signs of spring. 64 and blue skies in the Western suburbs today—where we have the country's very best weather.
04/20/19 06:30 PM
#156

Did anybody have a Easter Egg hunt for the grandkids? Mine are all too old or two far away
04/21/19 06:49 AM
#157

Happy Easter/Happy Passover.

No Easter egg hunt for us. Our youngest grandkids are almost 24 and our great grandchild lives in Shreveport, LA. Miss those fun times when the kids/ grand kids were small. We would color eggs and make Easter cookies on Good Friday.

Bill's favorite candy is Black jelly beans, but my favorite would have to be the chocolate bunnies.
04/21/19 05:59 PM
#158

Grandkids are still young enough for the egg hunt every year. Our grandaughter was born on the first of this month, so we will have years of hunts with her.
04/22/19 09:12 AM
#159

Thinking about it more, my mom used to make yummy Hot Cross Buns. Not quite candy but darn near.
04/22/19 06:37 PM
#160

I remember comming home from Church and eating hot rolls and Hard Boiled Eggs
04/23/19 10:44 AM
#161

Cadbury Chocolate eggs with that sweet creme in the middle.
04/23/19 11:02 AM
#162

No Easter egg hunt here. Our daughter married a few years ago. Paul has 2 children (now teens). Everoyone is scattered: Paul in DC, the kids in Seattle, and our daughter is finishing her 3rd year in Liberia.

A few years ago I was lamenting that I didn't see any hot cross buns in our local grocery stores. My husband, who is a great cook & baker, made a huge pan of hot cross buns (with currants & spices). He said I could put the icing on them. To be politically correct, I put crosses on some and squiggles on others. He took some of the buns to work & a Jehovah Witness helped himself to a squiggle iced one and declared "its 'legal'"
04/25/19 08:04 PM
#163

Has anyone heard anything about the burn victims, how they are doing?
06/15/19 10:48 PM
#164

Happy Fathers Day to all
06/16/19 01:35 PM
#165

...and to you Bruce.

DonComfort
08/17/19 06:25 AM
#166

GBE makes the 10 PM news in St Louis. Dress code problems. Guess it was a slow news day.
09/01/19 06:41 PM
#167

To all living in Florida I hope you all will be safe

Bruce
09/02/19 06:50 PM
#168

I forgot to mention those living in North and South Carolina. Be Safe

Bruce
09/24/19 10:40 PM
#169

Got a whole new topic here:

Get togethers

Do you ever get together with someone from the class of '63? Would you drive 3 hours to see them?

I was never really close to anyone I went to college with, even fraternity brothers. I know it is likely to be different for others of you--my brother-in-law sees his college friends frequently but not his friends from high school. But I enjoy seeing my GE classmates, having lunch with one or two or four at a time. Bill Heller--who like Tom Marquardt, drove 3 hours for a mini-reunion lunch in the south suburbs--suggested a get together and we met last Sunday. We had a good time, despite some restrictions on time as people had to get back home. So in 90-120 minutes we caught up a little bit. Bill introduced new information for all of us: He had, some years ago, found info on his participation in the 1954 Salk Polio Vaccine field trial. He showed us a list of all of his third-grade classmates at Lincoln School. These are famous names:
Leslie Anderson
Robert Tom Barta
Mary M. Berbaum
Harry Bolton
Linda Crissey
Donald Geigner
William Heller
Dallas John
Thomas Marquardt
Carol Phetzing
Wayne Wipert

What a group! [Yes, I know that Mary is Molly Berbaum.] Some participated in the Field Trial, some did not. I recollect that at Hammerschmidt, our class of similar size had people who got the "real" vaccine and those who got a placebo. In my class, Bill Brynjolfsson and Bill Watson got the real thing and the rest of us got the placebo. Luckily, none of us got polio. It's hard to imagine how scary polio was in those days--especially for parents--since it's been all but irradicated today, mainly due to the Salk and Sabin vaccines. I still remember kids in "iron lungs" in which they lay and the machine helped them breathe. And of course, FDR had had polio in, I think, his 30's that compromised his ability to get around for the rest of his life.

So, back to lunch with Tom, Bill, Bud and Don. Political views varied. I would say Marquardt doesn't know what he is talking about except that he does know what he is talking about. So that's a problem for me because we are on opposite sides of the Great Divide. He knows Comey and McCabe and I don't. Thankfully, Bud knows Jay Leno and told stories about what a great guy Jay is, including Jay's suggestion that they call Bud's mom at home because she's such a fan. Since none of us is famous, we told about what famous people we've met. Don mentioned that his house in Lombard backs up to the playing fields of good old GEHS, and on more nights than he'd like, the lights are on in the stadium. Also that in October there will be a commemoration of 60 years of GEHS sports at a football game [Oct. 5?] and we're all invited to participate, just as Don, Ron Mueller, Terry Witt and I did 10 years ago to commemorate 50 years of glorious Glenbard East sports, when the kids there wondered who on earth were these really old people walking around the field.

So, if you live in Colorado [you Morgans], Pennsylvania [Gauker], North Carolina [Prucha], Georgia [Pierce], New Mexico [Jordan] or many other places not as wonderful as the Midwest, I hope you'll let us know if you ever travel to Chicago, so we can get a group together. Co-ed next time for sure.

If you have a luncheon or other get together with any '63ers please report!

So here's the group we like to call the Salmon Croquettes Five.
09/25/19 02:24 PM
#170

Mark, I think the info I passed along also referenced the WSJ article about the polio testing done in the '50's. If so, the class might be interested to read it as it was most interesting how the whole program came about. Was there a link or article title that folks could access the article with? (Mrs. Schroeder just slapped my hand for ending the sentence with a preposition).
09/28/19 09:55 AM
#171

Hi All,

Get togethers are always a lot of fun. Jon Hart (62) gathers members of that class each year for a reunion of about 30 people primarily the class of 62, but others are invited. He and Gladdie invited me and Patti to this year's get together in Door County, WI. We had a great time seeing and talking with friends that we have not seen in almost 60 years. We arrived on this past Tuesday and returned home yesterday. While in Egg Harbor the whole group stayed at Landmark Resorts, which was perfect for this gathering. We all had breakfasts and dinners together followed by an evening of re-connecting in the common room of our unit. The bulk of our days was spent touring etc. We had a great time!

The 60th anniversary of G.E. is at Homecoming October 4th. As Mark said, several of us met at the 50th anniversary, at the social gathering before the game, and then at half time all past classes were honored. If anybody is interested, we could meet up on Thursday the 3rd to re-connect, go to the celebration on the 4th, and then say goodbye at breakfast on the 5th. Patti and I have room for one couple if you might be interested. As Mark said, our backyard joins G.E's soccer field, and about 150 yards to the right is the football stadium. Actually, everyone could meet here and walk over together. If that is do-able, everyone would bring snacks and drinks to share with the rest, at our house (say around 3:00 PM), and then we could walk to the pre-game get together game at the school. First four cars that arrive get to park in our driveway...all others can park on the street. And one lucky couple gets to stay at the Comfort Inn (322 W. Central Ave. Lombard)...just let us know.

If this sounds good, we have little time to prepare, so please let me know (rwanda-don@comcast.net or 415-948-8357) if you can be here, and we will set things in place. Patti and I would love to have you join all of us in our home. On Saturday we could meet for breakfast.

Mark, if you have any ideas or would like to help plan let me know.

Don Comfort
10/31/19 06:18 PM
#172

There's a US Navy term that applies to all of us. I learned about it when I went to WTTW to view the first episode [about 10 years ago] of a documentary about life aboard the aircraft carrier USS Nimitz. The doc series is called "Carrier" if you're interested and it was fascinating, given the fact that a huge percentage of the 5,000-person crew is under 21 or 22.

Anyway, during the question and answer period with the filmmakers and the captain of the ship, one person said, "I'm a plankowner and I'd like to know...." I turned to my retired Navy friend and asked what a plankowner is. He said if you are on the first crew of a new ship, you have the right to call yourself a plankowner.

So I guess that makes us all plankowners!

There is also an interesting place where you can see the "report card" for any school [at all levels] in Illinois at IllinoisReportCard.com. It was mentioned in today's Tribune. I looked up you know which school and found that it lags state averages in Language Arts, Math and Science [just barely in the first two but significantly in Science]. But the demographics are interesting, and very different from when we were there.

| Group | Percentage |
| --- | --- |
| White | 44 |
| Hispanic | 31 |
| Black | 9 |
| Asian | 13 |
| 2 or more races | 3 |






Also, 42% of students are "low income"
9% are "English learners"
11% "with IEPs" [not sure what that is, do you?]
0% "with disabilities"
1% "Homeless"

So, a lot more diverse and, who knows, maybe more interesting and educational? [There's so much I didn't know about other cultures when I went to college!] The homeless category shocked me but every city deals with this situation. I wonder how hard it must be for a homeless teenager to go to high school.

It's Halloween, there are big doings in Congress, and the Nationals won the series with great dance moves and some timely home runs. We live in interesting times!
11/01/19 11:53 AM
#173

Kerrin Anne Kinsey (Sgourakis)

Hi, Mark. In response to your question about IEP ... it means Individual Educational Program (what we used to refer to as Special Ed). And, yes, things sure have changed since we went to school there. I moved from there to CA in 1973 and only went back a couple of times. The last time was probably 20 years ago and I was amazed at the demographac change even then. Have attitudes changed?

How did your Halloween go? We had about 30 or so kids. The house down the street goes overboard on the decorating and every other year or so does a haunted house. This year it was treats only, so not as many kids. When they do the HH, we can get 70-80 or more kids. We have a TON of candy left over. They usually leave a sign out in front about 7-10 days before Halloween that it will be treats only but this year they didn't do it until the 30th! Hence, all the leftover candy.

Well early Happy Thanksgiving, Merry Christmas and prosperous and healthy New Year to you and any and all GE 1963 r's out there.
11/01/19 10:52 PM
#174

Dear Kerrin,

Thanks for the clarification. Glad you and others are reading this forum on our website!

Anybody else want to let us know you're visiting at least occasionally?

Happy Thanksgiving this month and all the holidays to follow!

Mark
11/02/19 11:26 AM
#175

The ethnic mix is certainly different from when we were in school, but it is not especially surprising. What does surprise me, however, is the low income percentage. Since there are 4 schools in the Glenbard district, I wonder how they compare to one another? I would never have expected 42% low income in Lombard, or Glen Ellyn, Carol Stream, etc. and it would be interesting to see graduation rates and ACT or SAT data among the schools. Might there be one heck of a lot of apartment dwellers in Lombard now compared to the single family home population that we experienced?
11/02/19 11:28 AM
#176

I could not access IllinoisReportCard.com.
11/02/19 02:32 PM
#177

Here's an Illinois Report Card comparison of the 4 Glenbard high schools. There are < and > links to scroll through the schools that are being compared and Facts, Progress, and Environment tabs for each school.

https://www.illinoisreportcard.com/CompareSnapShots.aspx?id=190220870170001,190220870170002,190220870170003,190220870170004&source=fastfacthighlights&sourceID=190220870170001